PSL Opening Ceremony 2019
 PSL Opening Ceremony 2019
The glitzy opening ceremony for fourth edition of the Pakistan Super League (PSL-4) has concluded at Dubai International Cricket Stadium.
The opening ceremony kicked off with national anthem of Pakistan. The national anthems of Pakistan was followed by fireworks after which the whole stadium lightened up.
Dubai International Cricket Stadium has been lighted up to host a star-studded opening ceremony to usher in the tournament.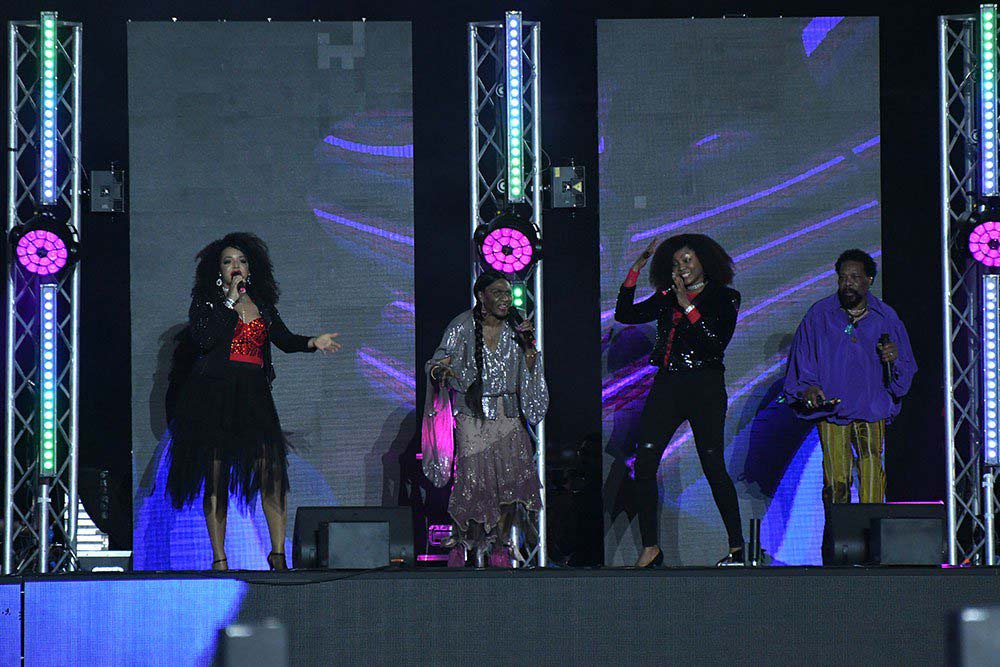 Pakistan's Junoon and world-renowned disco bands Boney M rocked the stage. Fawad Khan sung the theme song. Young Desi, Aima Baig and Shuja Haider also look to light up the start of the fourth season of the PSL.
Aima Baig and Suja Haider sang late Nazia Hassan's Disco Deewane turned the ground into a disco, while the Junoon band electrified the stadium with their performance.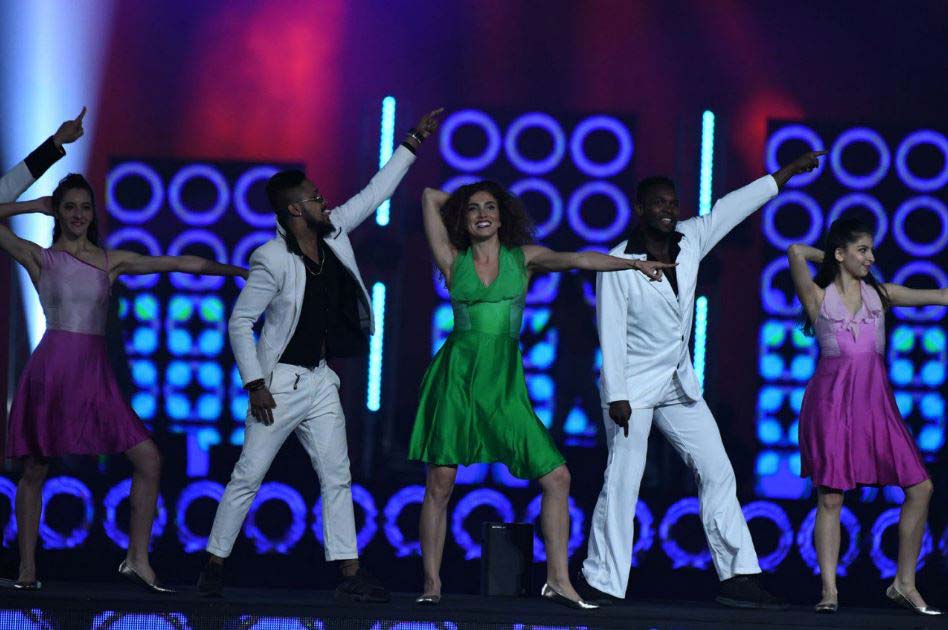 Later, Fawad Khan enthralled the audience with his flawless performance.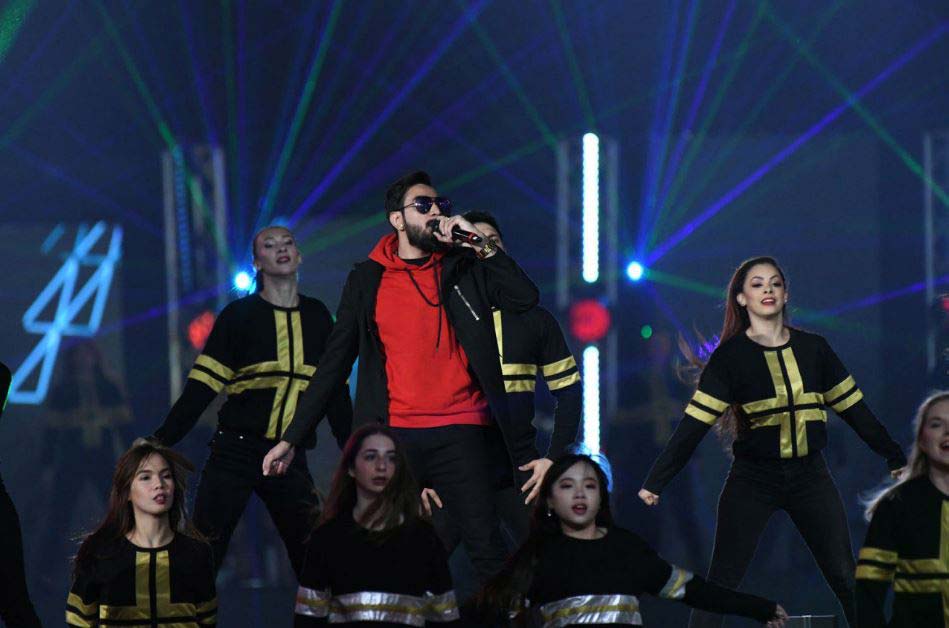 Former president General (r) Pervez Musharraf was also seen among the audience enjoying the show.
PCB Chairman Ehsan Mani

Addressing the ceremony, Pakistan Cricket Board (PCB) chairman Ehsan Mani express his gratitude to UAE for allowing PSL to be staged here.
The PCB chairman also wished the participating teams good luck in the coming matches.
Pitbull bows out
On the other hand, American rapper Pitbull bowed out of the Pakistan Super League (PSL) opening ceremony late Wednesday, and apologized to the cricket fans in a video message for not been able to come to Dubai.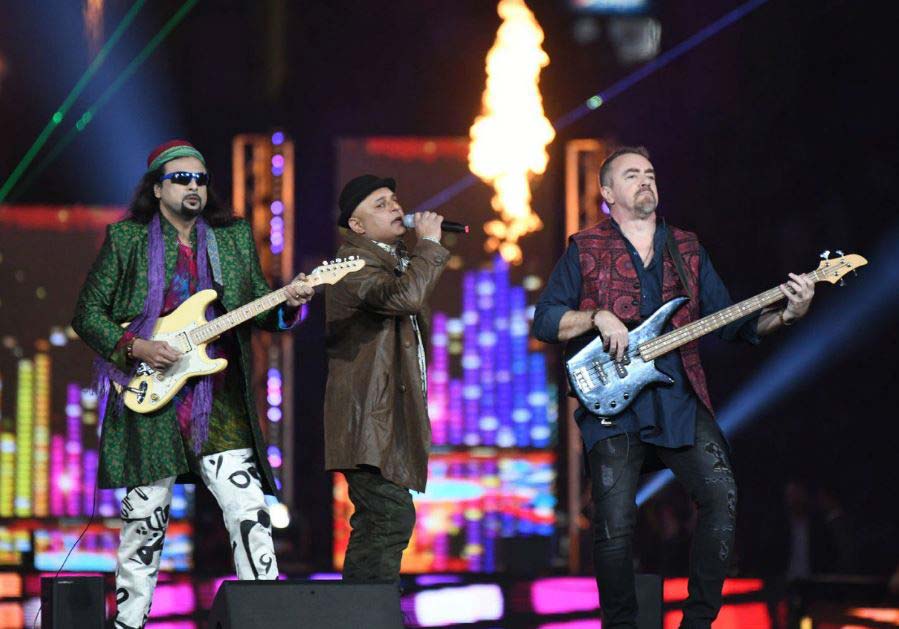 Pitbull said he was very excited to perform for the PSL but could not do so owing to a plane fault. "I am sorry, I apologize, deeply apologize," he added while hoping to be a part of the event next year.
The rapper thanked the PSL for giving him an opportunity to perform, and fans for the love and support.
The opening ceremony will be followed by the first match of the fourth edition between the defending champions Islamabad United and Lahore Qalandars.
PSL 2019 trophy unveiled

On Tuesday, a ceremony to unveil Pakistan Super League (PSL) 2018 trophy was held in the Emirates.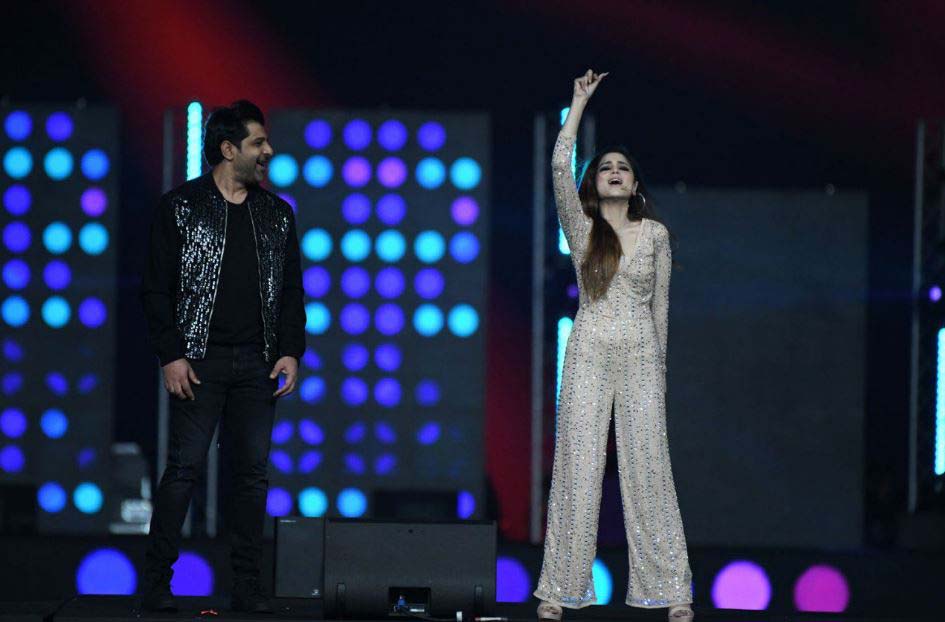 The trophy was choppered in to the Dubai International Cricket Stadium where it was unveiled by skippers of the six franchises.
The ceremony begun with a press conference which was addressed by Pakistan Cricket Board (PCB) Chairman Ehsan Mani, Managing Director Waseem Khan and the skippers of all franchises.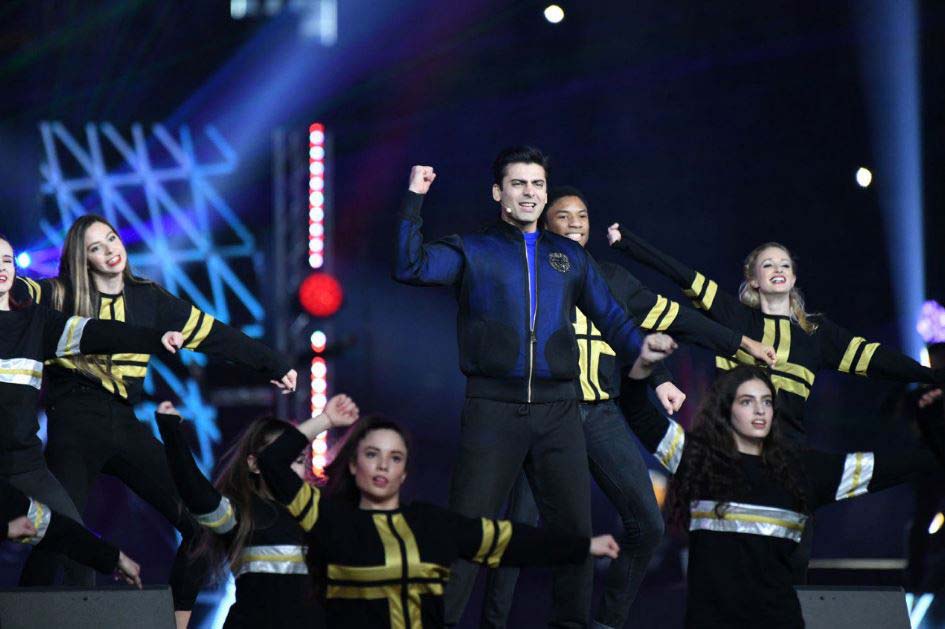 Speaking on the occasion, Ehsan Mani said that the journey of the Pakistan Super League has been superb so far, and thanked owners of all the franchises, players and sponsors for their support and cooperation in organising the fourth edition of Pakistan's first ever indigenous league.
Final and playoffs

The final and playoffs of the tournament will be played in Karachi and Lahore respectively.
The league was launched in 2016 with a total of five franchises. This year, six teams will lock horns to claim the prestigious title.
Meanwhile, hashtag #PSL2019 is trending top on twitter in Pakistan.
Post Credits : https://dunyanews.tv